Classic Head Half Cents
Classic Head Half Cents (1809-1836)
The beginning of the 19th century saw Europe in turmoil. The Industrial Revolution was in full swing. England, at the forefront of technology, was trying to maintain a monopoly on the new machines and processes that gave it great economic advantage. Industrial spies from other countries exploited inventors and workers in order to duplicate these techniques and machines. A second revolution, induced by the new economic forces, encouraged political change. All over Europe were revolution and war. People began to believe that political systems everywhere needed to be recast.
As the fledgling United States settled down to the business of creating its own political reality, the European maelstrom tossed many skilled artisans onto American shores. One of these immigrants was John Reich, a German engraver caught up in the Napoleonic Wars who paid for.... (Expand Text)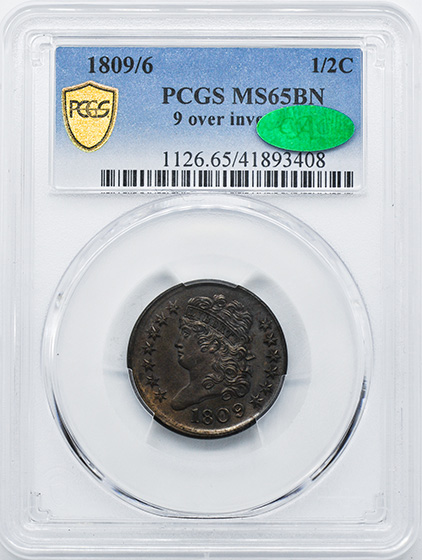 9 OVER INVERTED 9. C-5. GEM CHOCOLATE BROWN SURFACES. TIED FOR HIGHEST GRADED.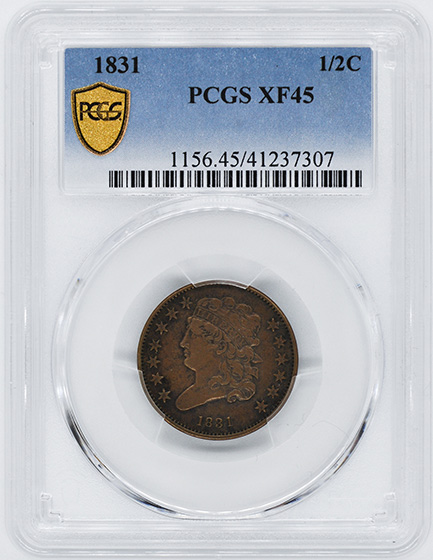 EVENLY WORN, WITH LIGHT CHOCOLATE BROWN SURFACES. ORIGINAL STRIKING, RARITY-6. ONLY ABOUT 30 COINS EXIST TODAY IN ALL GRADES. JUST THREE AU COINS GRADED HIGHER.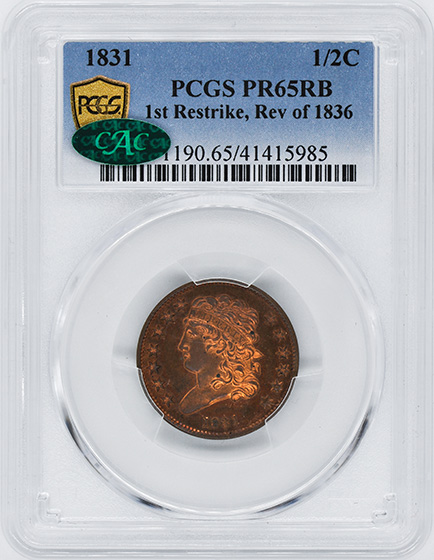 1ST RESTRIKE, REVERSE OF 1836. ONLY 30 STRUCK. GEM RED/BROWN LUSTROUS SURFACES. CAC.
Sign up for exclusive access!
Don't spend hours searching for coins
Let us bring the coins to you.
Receive our weekly updated inventory list
The most comprehensive and high-end inventory of U.S. rare coins in the world
Back to site