Four-Dollar Gold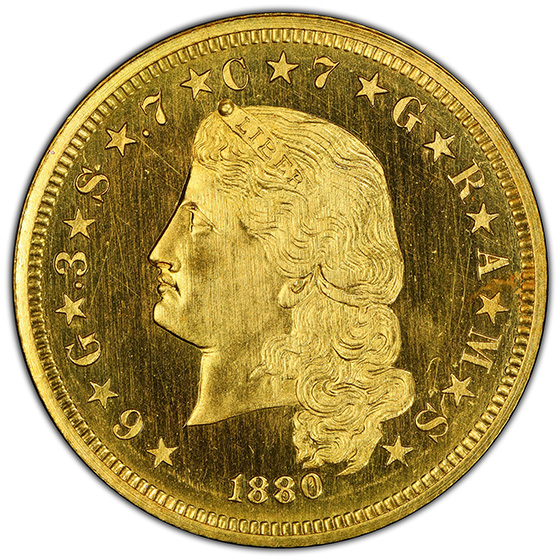 FLOWING HAIR. VERY FLASHY GEM CAMEO PROOF. RARITY-6 LESS THAN 25 SPECIMENS BELEIVED TO EXIST TODAY IN ALL GRADES. TIED WITH ONE OTHER COIN FOR HIGHEST GRADED AT PCGS. TRULY A WORLD CLASS GOLD COIN.
Sign up for exclusive access!
Don't spend hours searching for coins
Let us bring the coins to you.
Receive our weekly updated inventory list
The most comprehensive and high-end inventory of U.S. rare coins in the world
Back to site